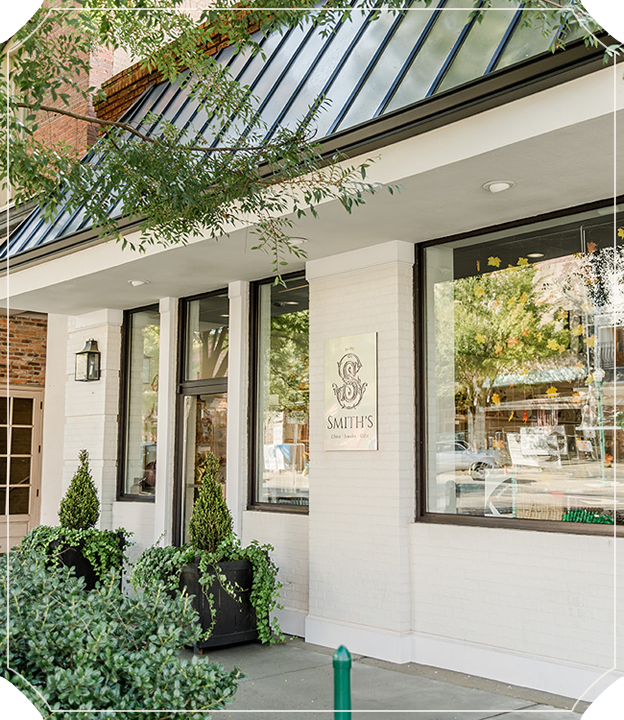 Welcome to Smith's of Dublin
The perfect gift is all about perfecting the details and we're dedicated to getting the small things just right. Whether it's around your table or a beautifully wrapped package, at Smith's we take pride in being part of your celebrations so that your gift giving experience is 'enthusiastically received' every time. For over one-hundred years Smith's has been in Dublin, GA. Learn more about our story here.

Customer Notes
Natalie and her staff at Smith's are simply the best! Their customer service exceeds any other shopping experience. Smith's is definitely my top choice when it comes to buying gifts for myself or others!
Smith's provides a memorable and effortless gift giving experience! Their broad assortment of unique and timeless merchandise makes it easy to find the perfect gift; both in-store and online. The online experience is frictionless. Often gifts arrive within just a day or two of purchase and are beautifully wrapped for gift giving. I only wish I lived closer for more in-store visits!
I can always walk into Smith's and find something beautiful, but my most meaningful pieces from Smith's have come out of careful design conversations where they turned my vision into the most perfect custom pieces - true heirlooms! - that I will love, treasure and one day pass on to my daughter.
From helping me register as a bride to selecting a special piece of Herend for my daughter's first birthday, I can always count on Natalie and the Smith's team to find the perfect gift for any occasion!
Smiths is my go-to place for gifts, tabletop, and special treats for myself. The store is so beautiful and everyone who works there is knowledgeable and friendly. Opening a box from Smiths feels a little like Christmas!
I described a necklace to Natalie and within a week, two options were sent to my door. The one I chose is beautiful! I wear it every day and just love it! The quality of the jewelry is wonderful and the people at Smith's are the very best!